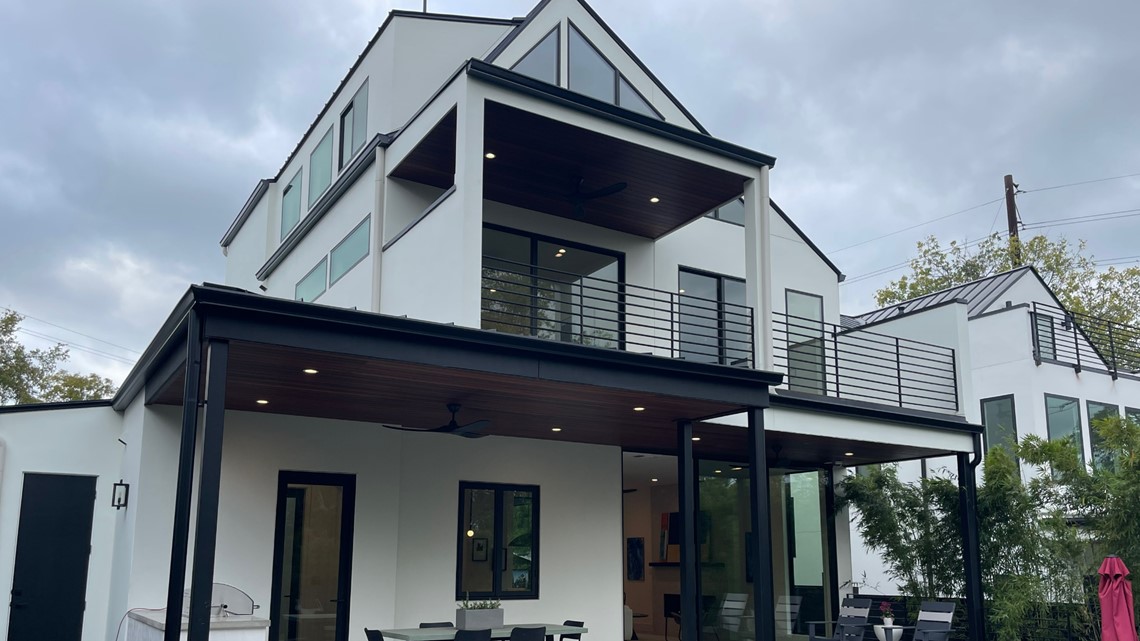 Why is Austin's housing boom slowing down?
Rather than a house taking just a day or two to sell like in 2020, it now takes around a month or more.
AUSTIN, Texas — More than two years ago now, 2020 saw what many real estate agents and developers called an Austin gold rush, with homes selling within hours. Now the market seems to be slowing down.
"It brought a lot of people here and it was just a perfect storm," said Chester Wilson, one of the owners of Great Austin Builders.
Two years ago, many set their sights on Austin.
"Gold rush is a perfect term for it. I've been doing this for 25 years. It was unlike anything we've ever seen," said Cord Shiflet, president of the Austin Council of Realtors.
However, Shiflet said Austin's housing boom isn't going anywhere, it's only slowing down.
He noted that instead of taking just a day or two to sell, homes now take around a month to sell. But why?
"On average, interest rates have nearly doubled over the past year," Shiflet said. "You kind of have to erase what you've seen in the last year or two. I mean, these are all-time lows."
Austin's luxury real estate is also feeling the downturn.
"We couldn't believe it. Prices kept going up. We thought it was good," Wilson said in reference to how quickly they were selling homes in 2020. "We kind of positioned ourselves to be ready for today if and when there was a downturn, and there it is."
Wilson and his team built these luxury homes around Austin, saying longer listing times lead to lower prices.
"There are actually a lot of compelling reasons to get out there and look for homes. Now with the added inventory for buyers and especially with all the price reductions we're seeing," Wilson said.
Shiflet noted that there were upsides for buyers.
"What buyers appreciate is that there are no longer 40 offers on a house. They may actually have a chance of getting a house," Shiflet said.
He said if buyers take advantage now, they could refinance in the future after interest rates drop.
50-year-old man shot while driving Loop 360 and US 183
Here's where you can vote in early voting in central Texas
Missing 17-year-old Georgia boy accidentally provided a clue that led investigator to his body