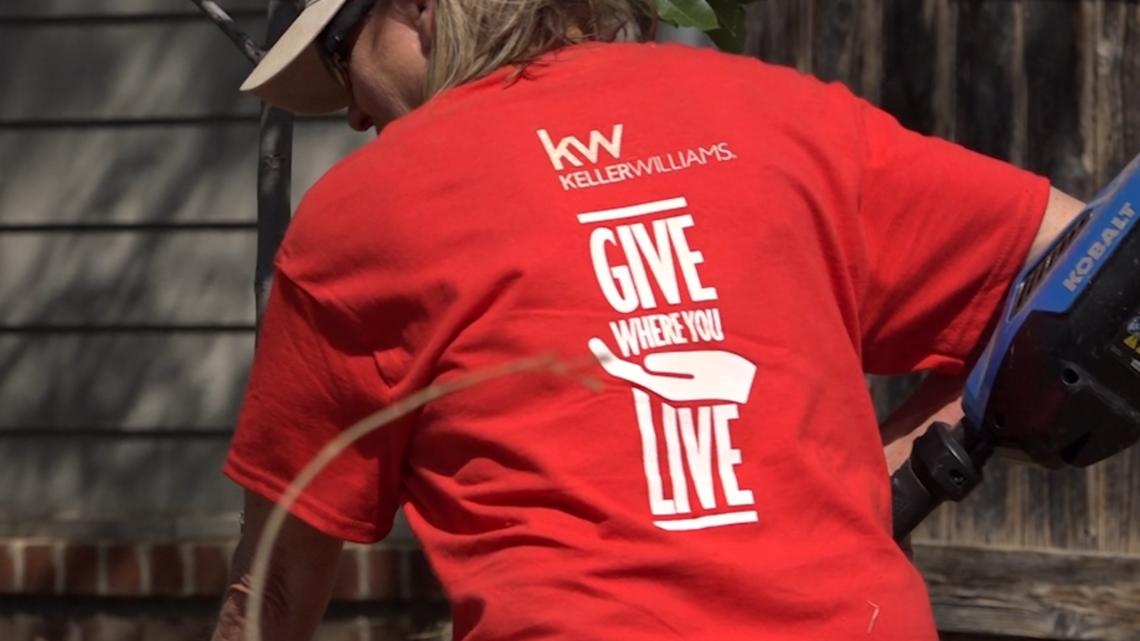 West Texas real estate agents take a day off to give back to their community
Keller Williams Realty team members performed service projects around San Angelo on the group's annual "Red Day."
SAN ANGELO, Texas — The Keller Williams Realty Group in San Angelo closed for the day Thursday to help spruce up three homes in the community during the group's annual service day.
Since May 2009, Keller Williams locations across the country have set aside a day called "Red Day" to renew, energize and give back within the communities they serve, according to a company press release. website.
"It's very important for Keller Williams. Keller Williams strongly believes in giving where you live. So it's what's on the back of all those t-shirts that says where you live. This is where we earn our living. This is where we raise our families and go to church. So we want to make sure we give back to the community," said Janet Ridgway.
This year, San Angelo Agents have chosen three homes of people who consistently serve the San Angelo community and volunteer their time almost daily to those in need.
"We chose specific families who volunteer in our community. The families we have chosen volunteer with the Head Start program. They go there almost every day for a few hours and walk the crying babies, read to the children and do whatever is necessary," said Emma Chaput.
Thursday was all about giving back. From planting to raking leaves, making someone feel more at home is what the company says it has always been about.
"We wanted to do something that would be a blessing to people who choose to be a blessing to others. San Angelo is a great community. We're happy to live here. We're blessed to live here. And we just wanted to come back. and say thank you," Ridgway said.
These are just a few of the community activities Keller Williams has undertaken to support those who have given their time, hard work and energy to the community.