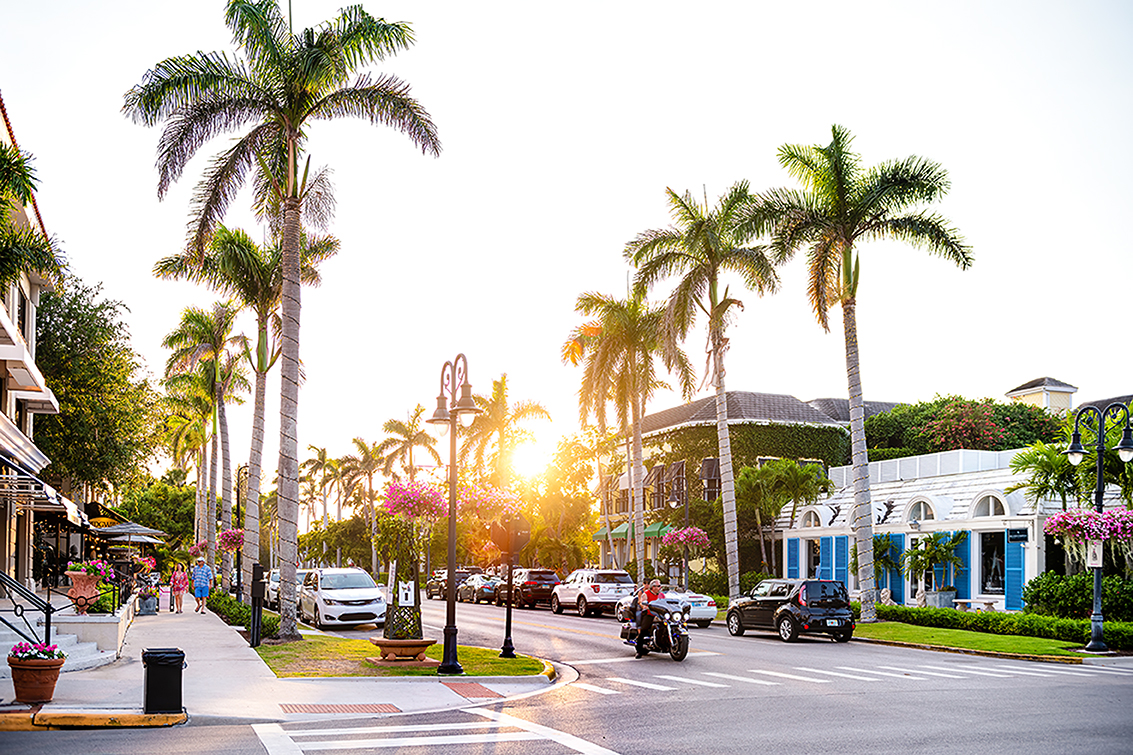 There is no "magic hour" | Think about real estate
Now is not the time to stand aside in the Southwest Florida market.
Anyone who has watched the real estate market over the past year knows that bidding wars and top-of-the-list selling prices defined this tumultuous time. Homes were under contract for the asking price or more the same day they were listed. This buying frenzy kept many investors on the sidelines, waiting for the market to calm down.
Although the irrational exuberance has started to slow down a bit in Southwest Florida, the fundamentals that created it remain strong. Many of the same conditions that created the sellers' market last year are still in place; above all, supply is still well below demand. Low inventory, the arrival of new millennials on the buying market and the historical slowness of new home construction are keeping prices high. Typically, the national housing cycle fluctuates every seven years, but the country is currently in the 11th year of an increase in sales of new single-family homes.
Southwest Florida appears to be the epicenter of the housing sales frenzy. Prices hit historic highs in Lee, Charlotte and Collier counties. For example, a residential property in Cape Coral (Lee County) that sold for $267,000 in 2020 was valued at $366,000 in the fourth quarter of 2021, an increase of 37%. By the end of 2022, that same house could cost $500,000.
Total residential permits for Lee, Collier and Charlotte counties totaled 25,184, an increase of 37% over 2020. New residential single and multi-family homes in Lee County saw a 28% increase, while Collier and Charlotte saw 48% and 50% increases, respectively.
These figures recall the "boom" of 2005, when these counties recorded 44,000 permits in total. If there were to be a massive influx of residents looking for homes in Southwest Florida, as we saw in 2005, builders simply wouldn't be able to keep up with the demand due to shortage of supplies and other factors.
Homeowners have seen the value of their homes increase dramatically, so they are choosing to sell and rent, leading to an increase in multi-family properties. They are selling – choosing not to buy – but renting an apartment or house instead. In other words, they get away with it until the market softens.
This activity has created an interesting and emerging trend for investors. The build-to-let model appears to be a win-win for investors and residents looking for options other than homeownership. Builders and developers are clearly seeing this trend: the number of homes to be built is expected to double in 2022.
Unprecedented growth
Florida is the second fastest growing state in the country. Lee County, in particular, saw 23,000 people move to the area from July 2020 to July 2021. In Florida, the median price of single-family homes sold in January 2022 was $375,000, and Lee Country sits at $413. $000. When you look at the percentage change, Southwest Florida outperformed the state in every county other than Sarasota. There is no doubt that this region is blessed and we are doing better than the rest of the state.
The number of existing homes sold increased 16% in Lee County from 2020 to 2021. In 2021, Lee, Charlotte and Collier counties all set records for single-family home sales, with Lee hitting 19,226.
One of the factors driving the home sales boom in Southwest Florida is a large migration to Florida from across the country. Florida is the most business-friendly state in the country, according to a new report from WalletHub. Last year, Florida cemented its position as a national technology hub, adding more new companies in this sector than any other state. Goldman Sachs, Tiger Global Management and D1 Capital Partners have all decided to move to Florida, bringing with them wealth and jobs. The U-Haul Growth Index, a marker of migration and growth trends, reported that 10 of the 25 fastest growing US cities are in Florida, and four of those cities are in the Southwest. from Florida.
Inventory is changing rapidly
It's kind of torture to be a buyer in the Southwest Florida market. Buyers go through multiple offers, and national statistics show the average time on market for a home is 19 days; normally it is around 80-90 days. What causes this is lack of inventory. In Lee County, the number of available single-family homes has dropped 13% over the past year.
In February 2009, when the bubble had just burst, there were 4,220 single-family homes in Lee County under $100,000. In June 2021, they were three. Now there are none.
In Lehigh Acres, median home and land sales soared more than 138%.
In Cape Coral's above-water lots, sales rose by double-digit percentiles and costs soared 173%. The median sale price is now $41,000, down from $15,000 in January 2021. As for waterfront properties in Cape Coral, Grimes said the median asking price eclipses $1 million and, on one channel, over $2.5 million.
In luxury homes ($1-5 million), Lee County surpasses Collier County (by percentage) with a 109% increase from 2020 to 2021. Lee County saw 1,169 homes sell in this range in 2021, compared to 558. in 2020.
When it comes to homes over $5 million, Lee saw a 208% increase from 2020 to 2021, with 37 sold in 2021 compared to 12 in 2020.
Timing is everything
If you are an investor, you surely know how important it is to enter at the right time. This is why now is not the time to sit on the sidelines with your capital. Yes, prices are increasing and will continue to do so. Many of the same factors that drove sales are still in place and will remain so for the foreseeable future.
Most people see rising prices and interest rates and think that now is not the right time to enter the market. Many experts do not share this opinion, mainly because there is not just one housing market. Each market, from the regional level to the neighborhood level, is unique. Southwest Florida stands out for many reasons already outlined. The region is expected to experience this rate of population growth over the next few years. Even if the real estate market cools over the next year, house prices are not going to drop; they will just increase at a slower rate.
So if you're not sure if it's the right time to enter the game, consider the timing. There is no "magic hour" or ideal time to buy or sell a property. As an investment, real estate tends to rise, so waiting to beat the market is never recommended. If you want more information on market trends in Southwest Florida, download Buyers Guide: Build To Rent Southwest Florida.
---
Robert Knight is the founder and CEO of White Stone Developments. He has 15 years of experience in the real estate industry as an investor, entrepreneur and realtor in Florida. He is a local market expert in Southwest Florida, currently focusing on new construction opportunities in the Cape Coral/Port Charlotte area.
White Stone is a leading investor-focused builder that helps investors find off-market land and build single-family and multi-family homes specifically designed for long-term rentals and Airbnb investments.