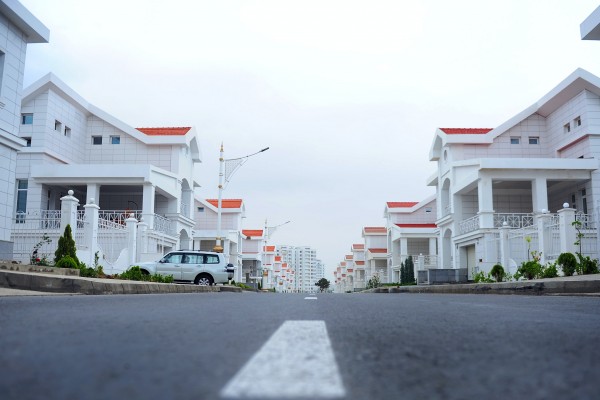 Lead In Market In Announces Online Lead Generation Services For Investors, Wholesalers And Real Estate Agents
Marketing expert Rhania Hamdani uses unique strategy to attract leads for real estate clients on three continents, track leads and convert them in no time
Lead In Market In announces its lead generation service for investors and real estate agents. The company uses the latest digital and telecommunications tools to attract prospects, contact them, track them and convert them into appointments.
Customers use their services to meet sales targets and achieve higher ROI without stress. They have expert staff who use different methods including content marketing, SEO, and paid advertising to gain potential customers and nurture them until they become buyers or sellers.
"Our target audience is real estate investors, real estate wholesalers, owners, real estate agents and brokers in the United States, Canada, Australia, United Kingdom and France" said Rhania Hamdani, CEO of Lead In Market In. "We offer a complete online lead generation solution, attracting leads and following up with our unique approach that works. "
Finding quality sellers and buyers of real estate can be difficult due to the competition in the market. The process is quite tedious and exhausting, especially for real estate companies and investors looking for sellers and buyers for their properties. Some real estate companies hire a marketing agency, which usually fails because these agencies don't understand the intricacies of the real estate industry.
Rhania Hamdani launched Lead In Market In to provide investors and real estate agents with advanced online lead generation services that deliver real results. It's a specialist business, which means all it does, day or night, is researching real estate sellers and clients. Their services are customizable to meet specific customer needs so that they match their sales goals.
Lead In Market In uses a unique approach to their marketing that allows them to attract more customers than the competition. They use an effective follow-up strategy to contact a potential customer within 60 seconds. Experience shows that prospects are 391% more likely to answer their phone during this period. Lead In Market In also provides customers with powerful CRM software to monitor all of their leads in real time. Every activity and communication, including phone calls, messaging and appointments, is monitored to make sure nothing is missed. The software makes it easier to retain customers, learn more about them, anticipate their needs and protect data privacy.
For more information, please visit http://www.leadinmarketin.com/.
About Lead In Market In
Lead In Market In is a marketing company that generates leads for real estate investors and agencies. They use advanced online tools and programs to organically attract leads and convert them into sellers and buyers with a strategic tracking system.
Social media pages
Instagram: https://www.instagram.com/hrhania/
LinkedIn: https://www.linkedin.com/in/rhania-hamdani-890467bb/
Media contact
Company Name: Market leader
Contact person: Rhania Hamdani, CEO
E-mail: Send an email
Call: + 1-731-388-9655
Country: United States
Website: http://www.leadinmarketin.com/