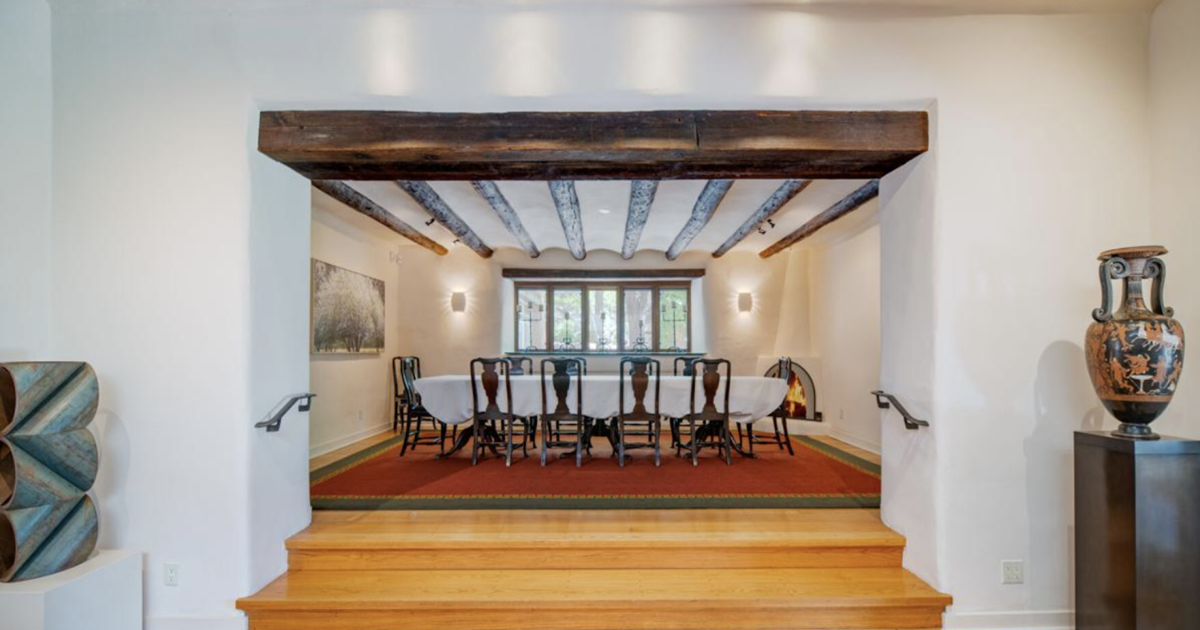 HOME: The glamorous coup | Immovable
Let the real character come through
We asked longtime Santa Fe real estate broker Paul Duran of Keller Williams Realty about the nuances of photographing a home to show potential buyers its true character and its best points.

Q. They say a picture is worth a thousand words. Is this true for the sale of a house?
In today's world, shopping on the internet is the first step that buyers take when considering purchasing real estate. I would expect buyers to have spent a lot of time looking at photos online before meeting us. The images that we as real estate agents use to present our listings to the market are critical to the success of a property sale. Each picture tells a story. A thousand words is the goal.

Q. How has the Internet changed the way buyers and sellers approach home search and listing?
Before contacting a real estate agent, buyers spend hours scouring the Internet for the perfect property. Real estate search sites like Zillow, and many others, have made this a lot easier for us. Most buyers are proficient in navigating the various real estate sites and by the time they contact us they have a fairly good understanding of our market. What an online photograph usually cannot do is give the buyer a sense of peace and quiet that most Santa Fe homes have.
Q. What are the most distinctive houses that you have handled photoshoots for and what features made them unique?
These immediately spring to mind: the Joe Pytka Estate on Cerro Gordo, which was a journey through time; Sol y Sombra, our town's historic gem, on the Old Santa Fe Trail; and The White Building on McKenzie Street, another trip to Santa Fe's past, with an exciting renovation chapter. I remember trying to capture one of the most phenomenal redwoods I've ever seen in Sol y Sombra – Georgia O'Keeffe's last home – the seeds of which were brought to Santa Fe by Bishop Lamy.
I've been doing this for so long, sometimes I feel like I've been in every home in Santa Fe. But it always gives me pleasure to photograph a property more than once and see its changes and the loving care that goes into it. have been made over time.
Q. On a scale of 1 to 10, how important is it to have more, not less, quality photos of your home in online listings?
It all depends on the story you are telling. On a scale of 1 to 10, 10 is the Complete Story.
Q. Is showing details, such as the carving on an elegant mantel, a good idea?
The space and the finishes say a lot about a house and its atmosphere. The relationship of an elegant fireplace, for example, to the overall space in which it is located gives the buyer a sense of the personality and atmosphere of the home, and conveys the message to the buyer that many treasures are in the house.
Q. What advice would you give to homeowners who are preparing to put their homes on the market?
Get rid of the clutter – let the house tell its story.
Paul Duran is a longtime resident of Santa Fe and Los Alamos. He has been a Certified Real Estate Broker in New Mexico since 1976 and served two terms as Santa Fe County Commissioner. He also served as a photographer in the United States Navy. His areas of real estate expertise include residential, commercial, investment and development. According to Paul, "Land use issues are where the fun is. He can be contacted at [email protected]