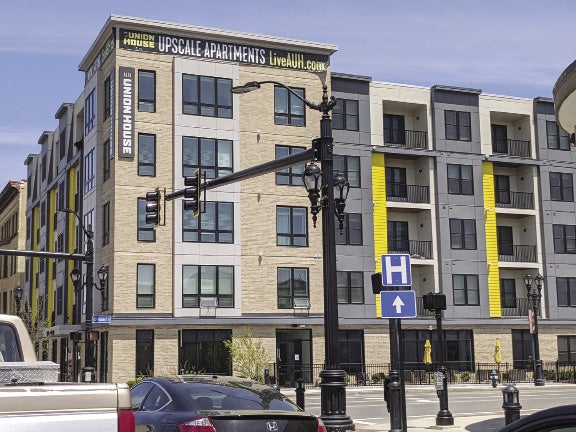 Economic forecast: real estate remains hot
The future of offices and retail spaces is still uncertain, as remote working and e-commerce maintains a strong grip on the economy, even in our new normal. One thing seems certain: The housing market has perhaps never been so hot in central Massachusetts. Massive apartment complexes with hundreds of units are expected across Worcester, and single-family home sales and prices have been rocketing steadily.
Home sales and prices are on the rise
With the exception of parts of northern and western central Massachusetts, the housing market has been on fire this year and will continue to grow, regardless of national trends. With Worcester at their heart, communities like Webster, Sturbridge and Hudson have invested heavily in their inner cities and are now reaping the benefits with increasing sales and prices of single family homes. US Census data, released this year, showed exponential population growth in most local communities. While this bodes well for homeowners looking to sell, it poses an affordable housing crisis, with rental housing virtually non-existent in Worcester. This will have implications for the demographics of the population in the region, while attracting even more outside investors to build housing projects.
Adaptive reuse
Outside investors from Greater Boston have flocked to central Massachusetts this year at seemingly record-breaking rates, seeking to build residential complexes. The region offers cheaper real estate than its neighbors to the east, but it contains a multitude of mills and vacant industrial buildings. With rising inflation and rising construction costs, these historic buildings will be prime locations for developers looking for alternatives to demolition and new construction. The adaptive reuse of vacant buildings tends to come with some municipal incentives, which can help push developers to include more affordable housing. A number of projects are already underway, while historic buildings like the Vendome and St. Ives apartments in Worcester and a 120-year-old inn in Sterling have recently been sold for several million dollars each, promising redevelopment sites. potential in 2022.
Entertainment and experience privileged over traditional retail
The return of retail after the pandemic has been largely successful, but the industry is seeing a broader transformation begun even before the word coronavirus entered our vocabulary. Worcester's iconic conversion of the former Greendale Mall to an Amazon facility demonstrates this changing face of retail. Instead of the traditional indoor shopping mall experience, big entertainment and experience-oriented projects are likely on the horizon, like the Apex Center in Marlborough and the Worcester Public Market. The relative success of Polar Park this year could inspire similar projects, such as the Sturbridge Horse Racing Center, which garnered considerable support before the town voted to end it. Developers entering the retail industry are likely to avoid putting all their eggs in one basket – new commercial developments will be mixed-use with a residential component.