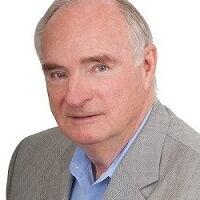 District Boy Scout to Honor Realtor Killeen | Local News
The Boy Scouts will honor a Killeen businessman for his work in the community on June 9.
Allen Cloud, owner of Cloud Real Estate, is set to receive the Silver Eagle Award, an honor bestowed by the Leon Valley District of the Longhorn Council of Boy Scouts.
Devin Morgan, the district superintendent, said the Leon Valley District has presented the award since 2008. Morgan said the award was given to a member of the community for "modeling the principles and values ​​expressed in our Scouting Oath and our Scout Law, which are two of the things that are close to our hearts in Scouting.
Morgan listed some of Cloud's involvements on Thursday afternoon, including Cloud as councilor and mayor of Killeen, deacon at Killeen's First Baptist Church, founding board member of Killeen Food Care Center, past winner of the Greater Killeen Chamber of Commerce Roy J. Smith Award. and past president of the Killeen Rotary Club.
Cloud's recognition will take place at an annual luncheon to provide an update on what is happening in the Leon Valley District with regards to things such as membership, programming and fundraising.
The luncheon, which will take place from noon to 1 p.m. on June 9 at the Anderson Campus Center on the Central Texas College campus in Killeen, is open to the public. Tables are still available for corporate sponsorship at different levels of $500, $1000 or $2000. Those wishing to attend the luncheon can contact Morgan at 254-466-1284 or [email protected]
Last year's Silver Eagle Award winner was Bobby Hoxworth, President and CEO of First National Bank-Texas.
The Leon Valley District includes towns such as Nolanville, Harker Heights, Killeen, Copperas Cove, Gatesville, Hico, and Hamilton.