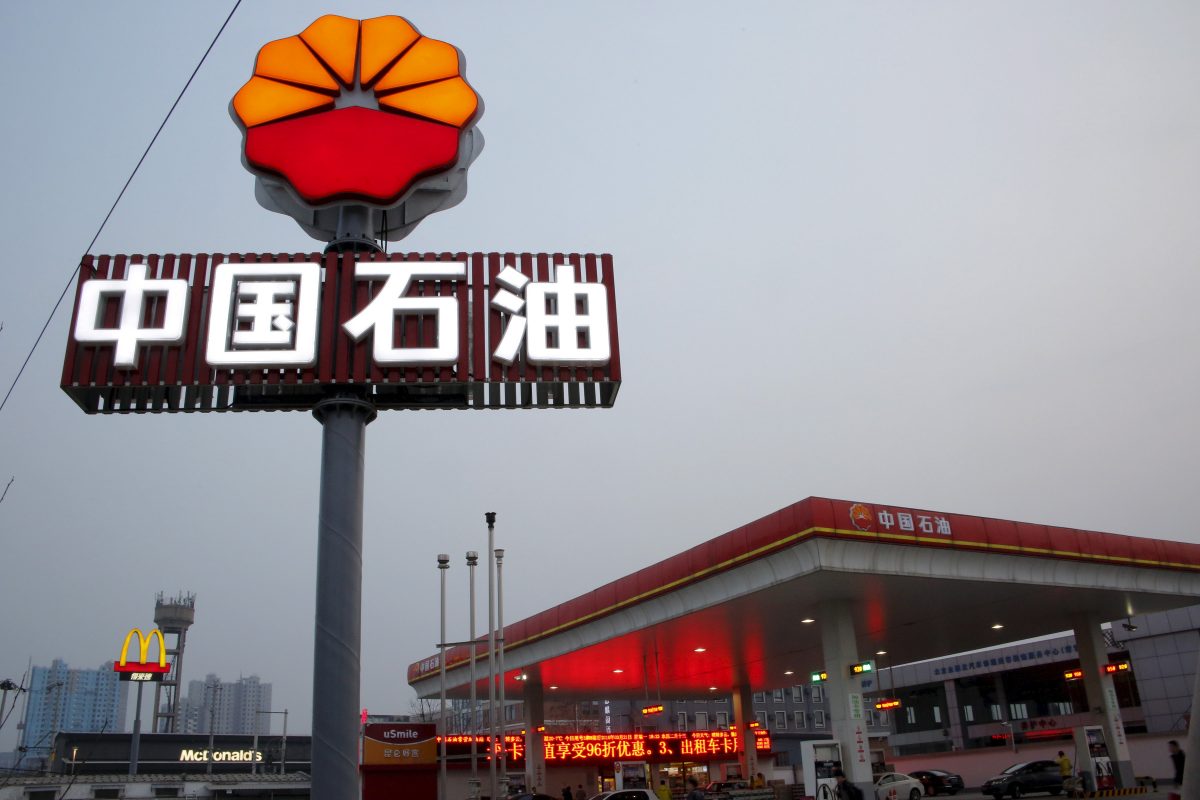 China's real estate sector signals sharp decline in country's market economy
From January to July this year, among the top 10 real estate companies acquiring land in key cities in China, 80 percent are state-owned companies, according to official data from the country. A similar trend was observed in other industries in China. Analysts say this is not just an indication that "state up, private sector down" – a Chinese slogan describing the trend of state-owned enterprises continuing to expand while the private sector continues to expand. contract – but also a possibility that the ruling Chinese Communist Party (CCP) will bring back a planned economy in the post-pandemic era.
State enterprises monopolize the housing market
On July 30, the China Index Academy released the 2022 January-July Top 100 Land Acquisition Real Estate Companies Ranking, which shows that from January to July, the total land acquired by the top 100 companies was worth 802.4 billion USD. yuan ($117.7 billion). ), a 55.6% year-over-year decline. SOEs and local urban investment platforms have become the top buyers of land auction deals, with 80% of the top 10 land buyers in key cities being SOEs. Private Chinese companies, which were very active in land acquisition in the past, accounted for just 17 percent of sales in the first seven months of this year.
This is especially true in booming real estate markets such as Guangzhou, Shanghai, Beijing, Nanjing and Chengdu, where state-owned companies were the main purchasers of land.
For example, in Shanghai, land acquired by state-owned companies accounted for up to 95%. In Beijing, a large-scale land auction was held on June 1. Of the 30 participating real estate companies, only three were private companies.
Forced corporate restructuring
The same trend is also observed in the steel industry.
For example, in 2009, Rizhao Steel, a private company and one of the top 10 steel companies in China, was acquired and merged into state-owned Shandong Steel. According to China Newsweek, President Du Shuanghua disagreed with the restructuring, but the Shandong provincial government acted as the authoritative coordinator for the two companies to sign a restructuring agreement. The aim was to achieve the government's target of concentrating 70 percent of the province's steelmaking capacity in the Shandong Steel Group through mergers and acquisitions within five years.
The Steel Industry Adjustment and Revitalization Plan announced by Chinese authorities in March 2009 stipulated that by 2011, 45% of China's steel production capacity would be concentrated in the top five steel enterprises. This sectoral plan even included specific plans for mergers and acquisitions and restructuring. For example, it included the specific operational procedures of "promoting inter-regional restructuring between Anben and Pansteel, Northeast Special Steel, Baosteel and Baosteel, Ningbo Steel, etc., and promoting intra-regional restructuring between Tianjin Steel and Tiantie, Tiansteel, Tianjin Metallurgical Company and the merger of Taigang with other steel companies in the province.
Tangshan, China's top steel city, underwent a steel capacity reduction process in 2016, following directives from central authorities. China United Steel analyst Ma Qingfeng told the Chinese Entrepreneur business magazine that all the closed steel mills were private companies, while the remaining private steel mills had either stopped investing in new blast furnaces since 2011 or transferred managerial power to public enterprises.
In a 2018 article, the China Solid Waste Network referred to "state advances, private sector setbacks" in the environmental sector, pointing out that deleveraging and capacity reduction policies had the impact opposed on public enterprises and private enterprises. State-owned enterprises have benefited from the double effect – increased production and prices – due to shrinking capacity coupled with resilient demand, while private enterprises have been badly affected.
Regression of commodification
Bao Yujun, chairman of the China Private Sector Association, told Chinese media that he believes a market saturated with state-owned enterprises means a regression in the process of commodification and that the future allocation of social and economic resources could be even more skewed, leading to even lower productivity efficiency.
Although state-owned enterprises in China have a lot of resources, they are very inefficient. According to statistics from the National Development and Reform Commission of the CPC, among industrial enterprises above a certain size, the industrial value and profits of state-owned enterprises increased by 10.7 percent and 17.4 percent, respectively. % year over year. In comparison, those of private companies increased by 25.3% and 47.3% respectively.
Moreover, of the 41.1 million enterprises in China, there are 368,000 enterprises above the designated size, or only 0.9%, most of which are state-owned enterprises, while more than 99% are below the designated size and are private. Of the 750 million people employed in China, 73 million are employed by above-scale companies, and more than 90% of the rest are employed by below-scale companies, with private companies playing a role. important in employment.
State-owned enterprises have almost monopolized China's production of crude oil, natural gas and ethylene, as well as basic telecommunications and other highly profitable services.
According to the Public Assets Supervision and Administration Commission's plan, state-owned enterprises will further expand their dominance and ultimately maintain "absolute control" over the seven core industries – military, power grid, oil and petrochemicals, telecommunications , coal, civil aviation and shipping – and "stronger control" over pillar industries such as equipment manufacturing, automotive, electronic information, construction, steel, non-metals ferrous, chemicals, study and design and basic technology.
Writer Ding Liting wrote in China Newsweek that China must firmly end the monopoly of state-owned enterprises and the trend of "state advancement, private sector retreat."
"Ongoing mergers and reorganizations that lead to 'state advances, private sector retreats' do not reflect the market orientation of survival of the fittest, but rather are mergers and acquisitions by state-owned enterprises. with a government injection and preferential loans," he said. wrote. "The expansion of public enterprises and the shrinking of the private sector is an objective fact, and it is inefficient, anti-market, with a clear tendency to monopolization. If we analyze the national economy as a whole, the monopolistic harm caused by such humanly manipulated mergers and reorganizations does more harm than good.
Professor Zhang Tianliang, an expert on China, believes the concern goes beyond "state advances, private sector retreats".
"There is a strong possibility that the CCP authorities will consider reviving the planned economy, that is, state-owned enterprises reoccupying half of China's economy," he told The Epoch Times. . "This is a very serious situation that can arise in the post-pandemic era."
David Cu contributed to this report.