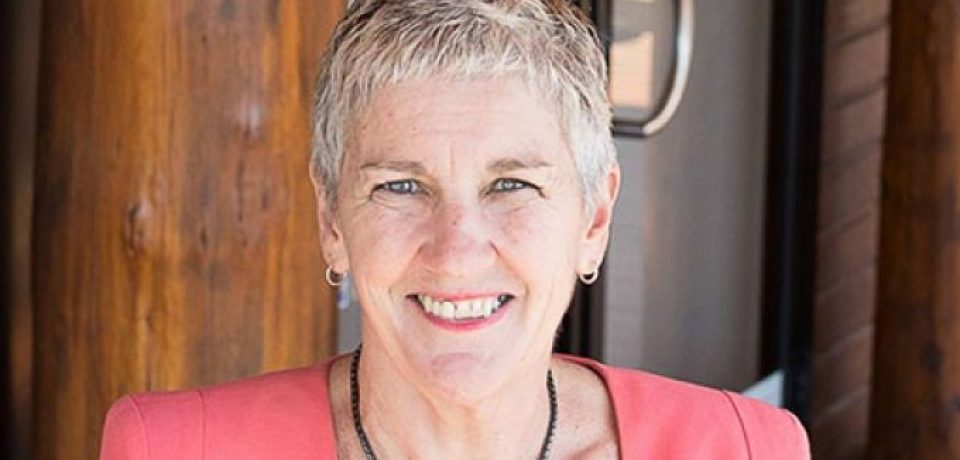 Bermagui's top real estate agent, Julie Rutherford, is retiring
Bermagui real estate agent Julie Rutherford has announced that she is selling her real estate business and will retire in October.
Ms Rutherford has been the honcho head of Julie Rutherford Real Estate for just under 18 years and will pass the reins to her longtime colleague Mick Butterfield and his wife Kristy Butterfield.
Since 2004, Julie has built her business from a startup to one of the largest real estate agents in the Bermagui area, even servicing Cobargo, Quaama and Tilba.
Ms Rutherford said she thought it was time to move on to a different life.
"The time was right, when you're in a business it can be hard to get out of it, but I think everything fell into place and it's a good time to move on now," said she declared.
Weekly newsletter
We aggregate the most read About Regional articles from the past week and deliver them straight to your inbox every Thursday afternoon. Subscribing is the easiest way to follow, all in one go.
"Property can be very consumer friendly, you are available 24/7 and I have four daughters scattered around Australia and grandchildren so I think now is the time to live a different life."
---
READ ALSO: Yass Community Roots For Eileen, Town Down But Not Out Of The Gum Tree Yet
---
Ms Rutherford said opening her own agency was something she had always wanted to do.
"I had been working in real estate for a while and had thought about opening my own agency, so I took a little break to figure out what I wanted to do and after some encouragement I decided to give it a shot. ", she said. .
"It has its moments like any job, but for the most part I loved it."
Under his leadership, Julie Rutherford Real Estate has enjoyed resounding success in Bermagui and has even won Real Estate Agent of the Year for the past five consecutive years.
She said she very much enjoyed her time owning and running her own business.
"Being able to work a bit flexibly because my own boss has been great and real estate is an interesting place, you could write a book about all the different and interesting things that happen in real estate," Ms Rutherford said.
"I was in a beautiful part of the world, surrounded by a great community, and it was great to be able to employ people from the community."
---
READ ALSO: Bay Pavilions Wins National Innovative Design Award
---
During the pandemonium that was the 2020 bushfires, Julie and her team were quick to offer assistance to anyone displaced, offering open houses for long and short term accommodation.
"It was great to be able to help people during the bushfires; one of the first things people need is a roof over their heads. Because we have access to people who own properties, we are able to offer support," she said.
"People want a place they can call their own, even if they rent it out. There's nothing quite like having a place to call your own.
As for what's next, Ms Rutherford said apart from caring for her grandchildren, she won't be making any plans anytime soon and enjoying her newfound free time.