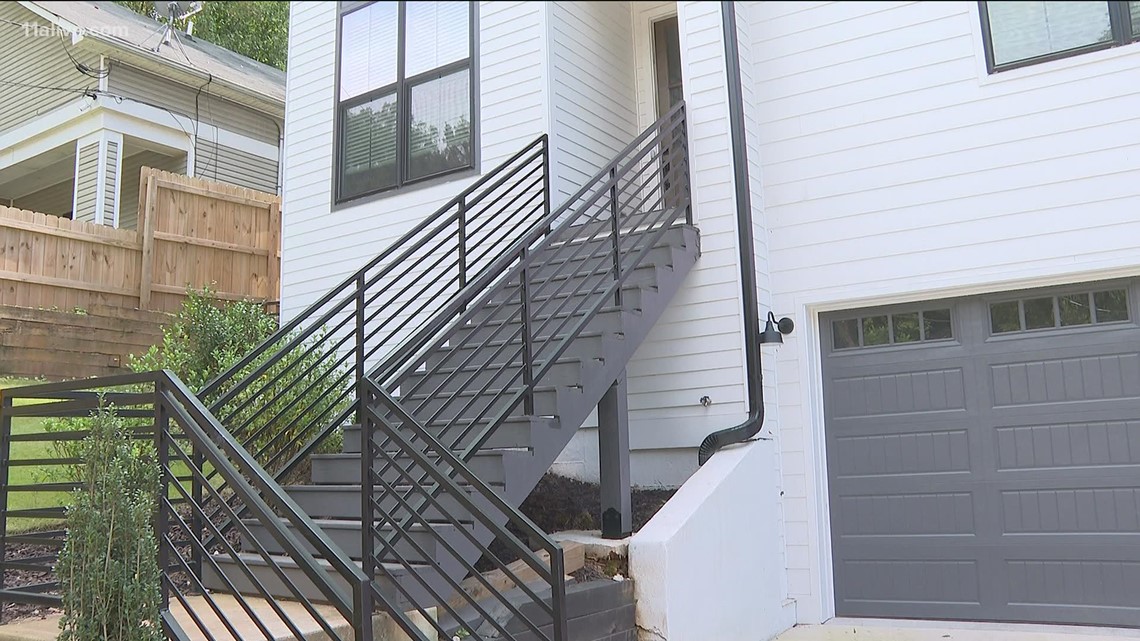 Assumable mortgages | Metro Atlanta's Booming Real Estate Market
Assumable mortgages gained notoriety in the 1980s.
ATLANTA — People looking to buy a home are bracing for another interest rate hike this week as the Fed plans to raise rates for the third time this year. This continues to put home ownership out of reach for many people with already high prices and low inventory.
However, there is a trick that could save thousands of people.
Maria Czarnecki, real estate agent at Solid Source Realty, is taking advantage of this opportunity.
"It's inside the perimeter, great location, close to everything," she said of a home she has on the market.
But now that rates are likely to rise again, she's starting to advertise a hidden feature of the house.
"I've had a lot of buyer's agents contact me about the assumable mortgage on this house and they don't know about it or how to deal with it," she said.
The house has what is called an assumable mortgage, which means whoever buys it can take over the existing mortgage with the interest rate already locked in.
"I think it's really going to be more and more popular. If somebody has an FHA loan or a VA loan, that's assumed and people should offer it to people who want to buy that property," Lou Sarris said. , the vice president of Northpoint Mortgage.
He explained that the seller must have a government-backed loan — which includes Federal Housing Administration loans or VA loans for those who served in the military.
But the borrower can pass it on to any buyer.
"People have the ability to take on a mortgage interest rate below 3%, this house being at 2.25%. Unbelievable," Sarris said.
Assumable mortgages have been around for decades, but interest rates have been so low for the past 30 years that buyers haven't heard much about them. Now that buyers are battling rising rates, Czarnecki thinks it's time to come back.
"When mortgage rates were 10%, 11%, 12% in the 80s, assumable mortgage rates were really popular. And then the rates went down so much and leveled off and you didn't hear about it. people who have a renewed interest, which is smart," she said.
So how would a buyer know if the home they're considering has an assumable mortgage?
Some sellers may advertise this when they put their home on the market. Additionally, real estate agents should be able to specifically search for homes in the area that offer it.