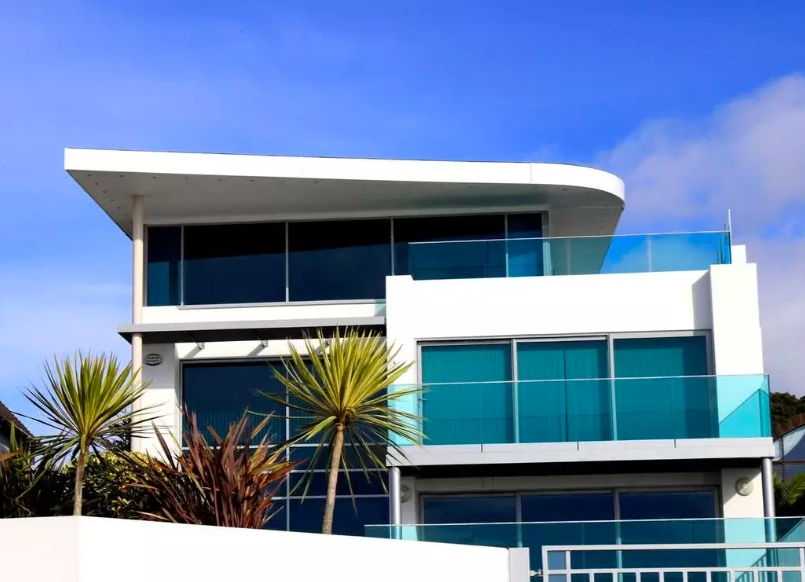 Architecturalist: Bringing the Importance of Home Design to the Booming Real Estate Market
The famous architect Richard Meier once said: "The work (of architecture) must have a certain longevity, it lasts longer than us."
This is true, because houses, office buildings, churches, etc. all represent a sense of belonging for many years after our lives. Some of these constructions for the foreseeable future – becoming protected and preserved as historical monuments woven into the fabric of society.
These tangible spaces offer more than just shelter, they also provide a time capsule to the era in which they were built. The built environment around us reflects humanity at all times, representing many aspects of our lives, showcasing innovation, functionality, style, design and artistic aesthetics that have been agreed upon by a huge community of people.
It may be surprising to know that private housing dominates 53% of today's architectural market, 40% of which concerns single-family homes. This means that more than half of the history of our constructed and tangible society is in the hands of private owners.
In 2022, however, homes are only on the market for an average of 38 days, meaning little time is spent dealing with the disappearance of these important historical and artistic relics. An online platform, Architecturalist.com, aims to change that and provide architecture enthusiasts and buyers with a way to find homes that elevate those design values.
Let's see how this company helps merge the importance of architecture and design with today's booming real estate market.
A platform for architecturally significant homes
Architecturalist.com is a website that was created in the spirit of honoring architects who dreamed of a better future, reinvented the way we live, and strived to make good design accessible to everyone. An online auction platform that makes it easy to buy, sell and share architecturally significant homes, they are rewriting the real estate market script.
Their listings are designed to increase offers for sellers and give potential buyers the most comprehensive information about a property, merging the artistic world of architecture and the increasingly fervent real estate market, all without compromising artistic value. or merchant of a house.
They achieve this thanks to the principles that guide the platform: openness, transparency and connection with nature. Whether historic or contemporary, many of the properties on their listings represent profound moments in our shared cultural, political and architectural history.
The company aims to protect these memories while allowing owners to write new ones in these carefully curated homes.
Architecturalist connects real estate agents with discerning buyers, sellers and enthusiasts nationwide who appreciate the value and importance of good design. With a collection of unique, architect-designed homes, their collection of significant properties represents some of the most carefully constructed homes of the past 100 years.
Supporting some of the nation's greatest architects – from household names to unsung heroes of the modern movement to today's most innovative architects – they offer their community an inside look at the homes that are shaping modern architecture.
An easy to use platform
Architecturalist.com streamlines the process of buying and selling a home with a sleek, intuitive website that invites users to discover new homes, ask questions, and share their thoughts with an informed community of like-minded enthusiasts. same ideas.
Coupled with this intuitive interface, the listings are underpinned by beautiful photography, immersive video, and engaging descriptions, highlighting each property's key features and explaining its architectural significance.
The Architecturalist platform works as a liaison between buyers and sellers, towing the line of integrity to ensure homes have architectural value. A licensed owner or agent can submit the listing using a link and after completing a short questionnaire and uploading photos, their team of auctioneers will review the property to determine if it is suitable.
If an ad is approved, their team plans professional photos and videos, writes an attractive ad, and helps determine the reserve price. Then the house is auctioned for 21 days. The architect then works with the seller's agent to market and promote the listing to their own community, on social media and on major real estate platforms and online marketplaces. Finally, their team then helps with the final transaction between buyer and seller.
Preserving the mark of this era on the design of the house
With six million homes sold in February 2022, it is important for the housing market ecosystem to have an architectural niche represented. These types of houses have extreme value outside of the monetary nature – representing cultural significance now and for years to come.
Architecturalist.com helps build this real estate buying and selling community participation through its proprietary platform. With their help, the Frank Lloyd Wrights of 2022 will see their masterpieces preserved like him, providing remarkable homes for this generation and the next.
Disclosure: This article mentions a client of an Espacio portfolio company.
---